After a month in hospital to hold the infection at bay, they wanted to take my leg off below the knee. Then one of the surgeons proposed a different solution.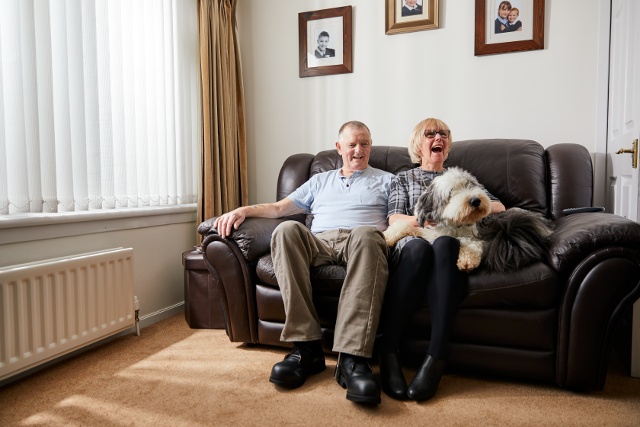 When James, age 68, went to the doctor for a cut on his toe, he didn't expect to lose half his foot. But that's what happened.
"I'm diabetic and was sent to the podiatry hospital where they ended up taking a toe off," said James. "I thought that would be it, but the infection was in my foot," said James.
Instead of undergoing life-altering below-knee amputation, orthopedic surgeon Jonathan Page, Cert Ed, MBChB, MD, FRCS, had to do a partial amputation of the foot in order to save his leg. The surgeon then performed a procedure to reconstruct James' mid-foot using a TL-HEX external fixation frame and a specific bone cement that provides structure for the bones and tissue to heal around.
"He emphasized that there would be no guarantees with the procedure, but I wanted to save my leg," said James. "I didn't see the frame until I woke up and saw all those pins in my bones. I couldn't put down my leg. But over six months, I got used to it, and the foot was doing all right, and you don't even think of it."
James had to moisturize the skin around the frame twice a day, to keep it from drying out, and cleaned the pin-sites at night. Dr. Page performed scheduled strut adjustments over the course of treatment.
"It's like growing another foot," James said. "Dr. Page kept me up to speed all the way through, showing me the X-rays and pointing out the bones that were healing."
Before the surgery and treatment with TL-HEX, James was enjoying retirement and long walks with his new dog. Now that he's back on his feet, he looks forward to getting back to those companionable strolls. He's already back up to half a mile.
"It still feels strange to walk barefoot, and I prefer shoes for that extra bit of support. It doesn't hurt, it's just awkward," said James. "I'd advise other patients to talk to their surgeon, ask lots of questions. You'll have a long way to go. Without a doubt, it's been worth the effort for me."
"Once my strength is back in the ankle, I'll attempt to walk the dog and, if I'm able to do that, there'll be no holding me back."